About us
Dealfront is the only go-to-market platform built by Europeans, for businesses in Europe. We are on a mission to grow your revenue to its fullest with GDPR-compliant B2B data.
One platform, one mission
Dealfront is the go-to-market platform for Europe, giving sales and marketing teams the data, insights, and applications they need to win any European market.
Our Story
We are a remote-first company with a mission to help businesses maximize their revenue potential in Europe.
Why Dealfront
Whether you're doing business at home or in other European countries, Dealfront gives you a competitive edge across Europe that generic GTMs can't. Because it takes a European GTM solution for your business to win in Europe. It takes Dealfront to grow your revenue to its fullest.
Our advantage
With origins in Germany, the country with the highest privacy standards in Europe, Dealfront was born with compliance and transparency in its DNA – giving you a clear view of where your data came from. We deeply understand Europe's complex regulations. We know how to remain compliant without it affecting your earning potential. And because we're in a space where regulations may hinder others, we turn this limitation into an advantage.
Our platform
Dealfront is the only go-to-market platform built by Europeans for business in Europe. But ultimately, Dealfront is more than a GTM solution. It's a revenue development engine that combines these three stages — discover, qualify, convert — and harnesses them to automatically optimize your sales process through GDPR-compliant data.
Discover the story behind Dealfront
Dealfront brings together the strengths and expertise of the two companies, creating an experienced and knowledgeable organization with leading go-to-market platform in Europe.
2012
Leadfeeder
Leadfeeder was founded in 2012 by Pekka Koskinen, Herkko Kiljunen, and Vicent Llongo in Helsinki, Finland.
2016
💸 First Investment
Leadfeeder secured €530K seed investment in 2016.
2018
💸 Seed Funding
Leadfeeder closed €750K seed funding round in 2017.
2020
💸 Series A Funding
Leadfeeder closed a €3.1m Series A funding round in 2019.
2022
🎉 BIG News
In June 2022, Leadfeeder and Echobot announced its merger in a €180M deal with a goal to create a leading GTM platform in Europe.
2011
Echobot
Dealfront Germany GmbH was founded in 2011 by Bastian Karweg and Jannis Breitwieser in Karlsruhe, Germany.
2013
💸 Series A Funding
Echobot closed a €750K Series A funding round in 2013.
2017
🏢 1,000 Customers
Echobot reached a major milestone by getting its first 1,000 customers in 2018.
2019
🌏 Internationalisation
Echobot broke boundaries in 2020, expanding its reach beyond Germany and going international.
2021
👀 New Opportunities
In 2021, both companies started exploring new options for their companies and product growth.
2023
🚀 Dealfront Launch!
On April 3, 2023 Echobot and Leadfeeder had launched their new merged company Dealfront.
Dealfront in numbers
330+
employees enjoying working at Dealfront
30+
countries where our remote team members are working from
30,000+
companies using Dealfront to grow their business
5,000+
integrations can be synced with Dealfront
80,000+
users are actively using Dealfront
1
leading European GTM platform
Meet the Leadership team
With a shared commitment to excellence and innovation, our leadership team works tirelessly to ensure that our company stays ahead of the curve in today's rapidly evolving business landscape.
Our Investors
Great Hill Partners is a Boston-based private equity firm targeting investments of $100 million to $500 million in high-growth companies across the software, digital commerce, fintech, healthcare, and digital infrastructure sectors. Over the past two decades, Great Hill has raised over $12 billion of commitments and invested in more than 90 companies, establishing an extensive track record of building long-term partnerships with entrepreneurs and providing flexible resources to help middle-market companies scale.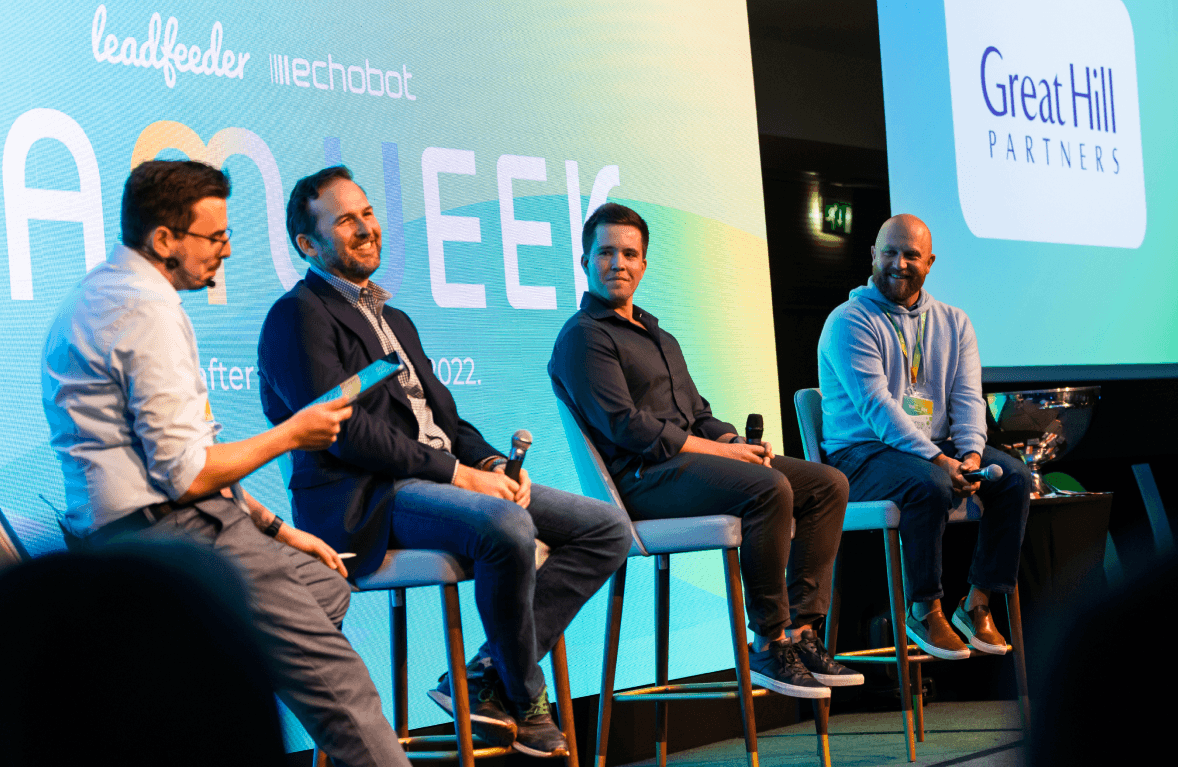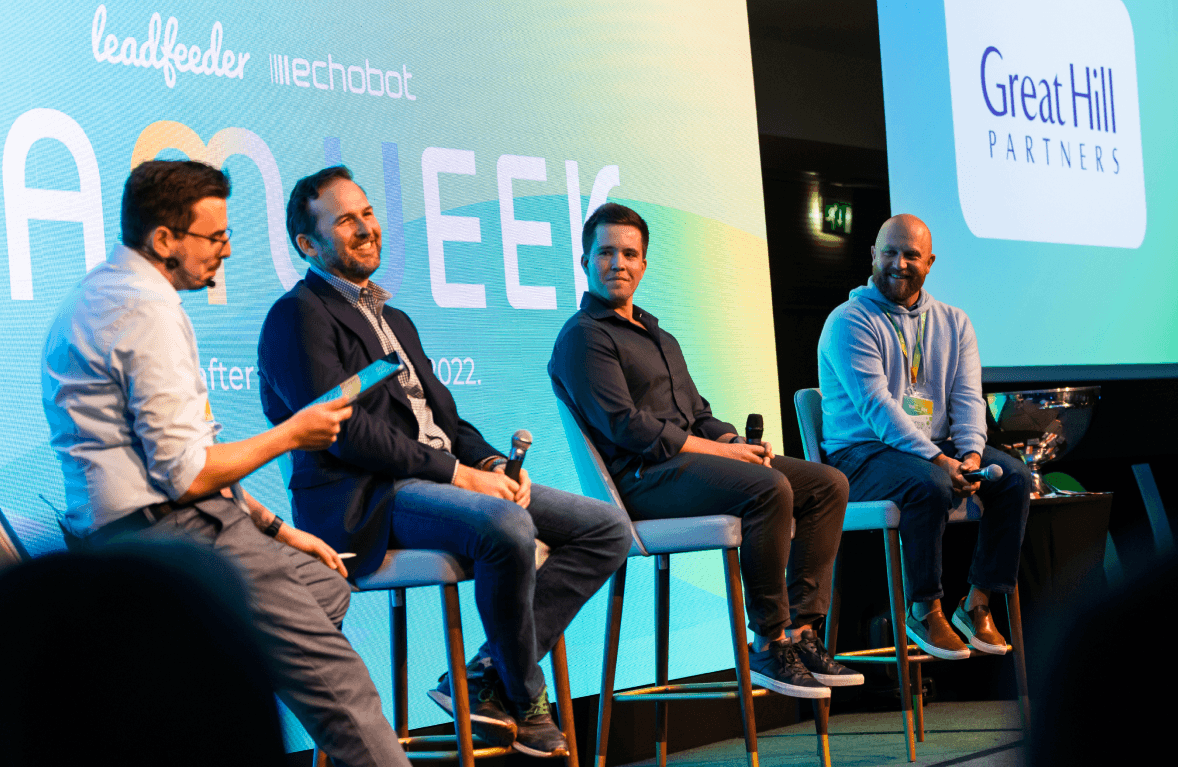 Remote-first environment
Our employees work remotely, with communication and collaboration processes designed to prioritize remote work.
People-first culture
We place the well-being and happiness of employees at the forefront of business priorities.
Go further together
We come together to achieve common goals, leveraging the unique strengths and perspectives of each team member.
Grow with truly compliant B2B data