The most accurate B2B data for Europe
Access the most accurate, up-to-date, and truly compliant B2B data for Europe and beyond.
We meet the highest industry standards
Hosting and Data
processing in Europe
Built on Public and
Trade Register Data
Full Transparency
on Data Sources
What Makes Our Data Unique
Our deep data is based on entries in national trade registers and chambers of commerce, as well as other publicly available data sources, often enriched with firmographics and financials.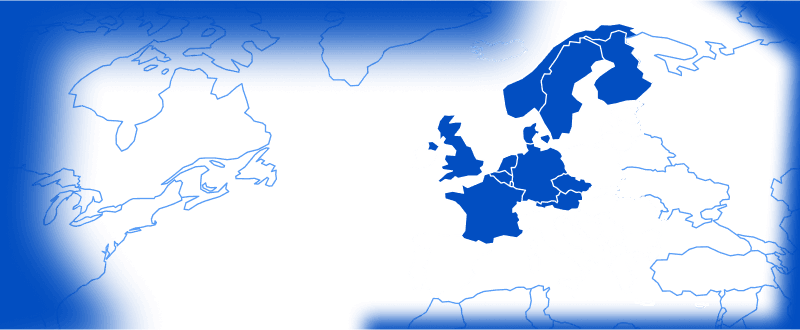 Global Data
Europe
30M+ companies
83M+ contacts
USA & Rest of the World
36M+ companies
145M+ contacts
Deep European Data
DACH
6.2M+companies
22.7M+contacts
United Kingdom
5.7M+ companies
20M+ contacts
Benelux
5.5M+companies
10M+ contacts
Nordics
4M+ companies
13M+ contacts
France
6.9M+ companies
11.8M+ contacts
What makes our data unique
Our AI technologies and crawlers provide you with deep B2B that also can show buying intent while at the same time maintaining true GPDR compliance.
Deep Data
Our crawler technology based on AI ensures a deep dive into online content. Compared to others, we don't just scratch the surface: Dealfront crawls company websites, social media platforms, and national trade registers. This is data on a new level.
Intent data
By revealing the companies behind your website visits, we help you learn exactly what they're interested in. Combined with our AI and up to 33 Trigger Events like financing, partnerships, expansion plans, and more, we can to show you what your prospects are interested in and when you should reach out.
Learn more about Buying Intent Signals
IP Database
Dealfront's tracking code, machine learning, and our expansive databases come together to analyze your site visitors. Using domains, locations, IP addresses, and contacts, we reveal what companies your visitors work for, even if they are working remotely. That data is matched with our contact database to deliver contact info and social media accounts of the best point of contact.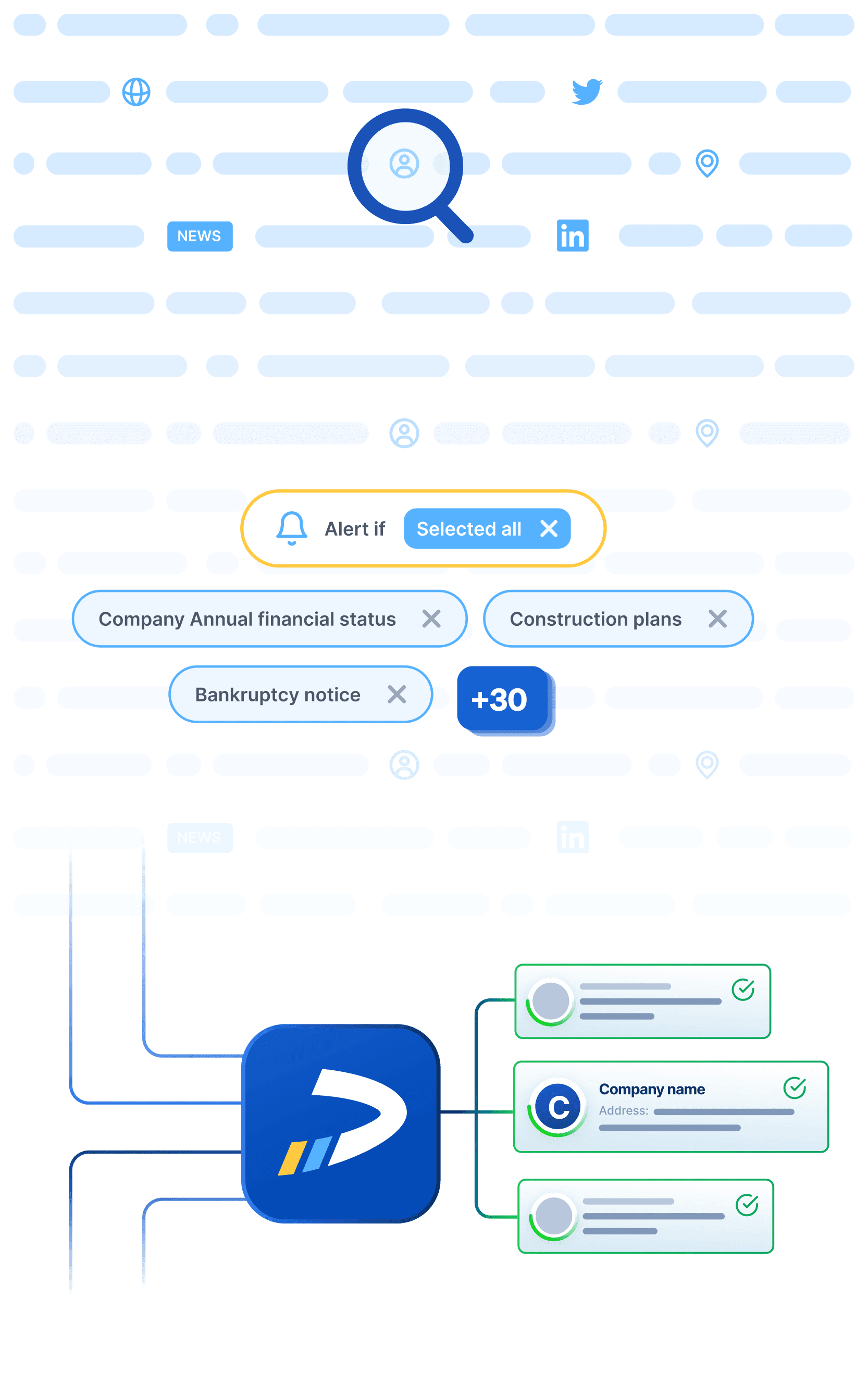 "With our data packages, we developed something truly unique in the field of sales and marketing intelligence. Especially our trigger events enable users to fully scan the market and take selling to another level. Our crawlers and AI powered technologies improve continuously."
Ready to dive in?
Start your free trial today. No credit card required.
Why Dealfront?
Find out why Dealfront is the leading GTM platform for Europe.
Our Deep Data always comes with public source links, keeping you on the safe side when it comes to the strict European data policies.
The country-based firmographics and real entities data go beyond just brands and domains. Our data comes from official references.
Our unique combination of data sources helps you identify your prospects and their interests, even if they are working remotely.
The platform even sources data from news and social media content to provide further insights into your companies of interest.
Want to know more?
Where does Dealfront data come from?

The data on Dealfront is built upon official trade registers, enriched by public web data, and cross-referenced with directory records, all powered by AI.

We have developed a neural network that analyzes all relevant public content, i.e., websites, trade register description, and more. Our self-developed crawler technologies automatically extract contact details from online sources like social media profiles, news articles, trade registers, and diverse databases.

Also, we designed our deep-learning system to recognize business-relevant events (trigger events) on websites, news texts, and social media posts. This system is Dealfront's unique business signals factory that we've used for over five years.
What can I do with this data?

Based on our clients' use cases, the data can be used and is not limited to: creating a target account list of your ICP, sales prospecting or cold calling, sales prospecting or creating lead lists for cold calling, identifying companies that demonstrate buying intent, keep an eye on the competition and industry, upload lists for audiences on LinkedIn or other B2B advertising platforms, discover up-selling and cross-selling opportunities, source candidates for talent acquisition, update and enrich the sales and marketing automation tools with accurate data, and more.

For more information about the primary use cases of Dealfront, please take a look at our Solutions.
How up-to-date is the data on Dealfront?

Our crawlers regularly scan the web for the newest updates and changes daily. The crawls happen at different intervals for each filter or Trigger Event event, ranging from real-time up to 12 to 16 weeks.
What sets Dealfront's data apart from the rest?

Dealfront owns the largest B2B database to uncover and accelerate revenue opportunities in Europe, with up-to-date 360° company profiles and truly compliant data powered by and continuously improved with machine learning. We also provide uniquely deep data that helps you prioritize your target account lists and highlight true buying intent. Finally, with our IP database, we can reveal what companies your web visitors work for, even if they are working remotely, as well as target them with B2B ads while they work.
Can I integrate the data with my current tech stack and systems?

Dealfront streamlines your working processes by integrating with your sales and marketing tools. We offer seamless integrations with multiple CRM, automation, analytics, or collaboration platforms. For some of these, we can even support native apps. To learn more, please visit our Integrations page.
Is this data GDPR compliant?

The data we provide within Dealfront is truly compliant and aligned with the highest data protection and privacy standards. Please visit our Compliance and GDPR page for more information on this topic.
Grow with truly compliant B2B data